"It all started in the early 90's when the government decided to ban the solvent 113 Fluoro Carbon (CFC). "

"At the time only two solvents were available; Perk and Fluoro Carbon. Perk for the everyday wear and Fluoro Carbon for special trimmed garments i.e. garments with beads, sequins, fine silks, etc..."

"Being not only a Dry Cleaning mentor for many years, I was also involved in the engineering of Dry Cleaning Machines and could see that the demise of Fluoro Carbon would leave many if not all Bridal Gown Manufacturers with a large problem i.e. having to remove all beading, etc to be able to clean their Gowns."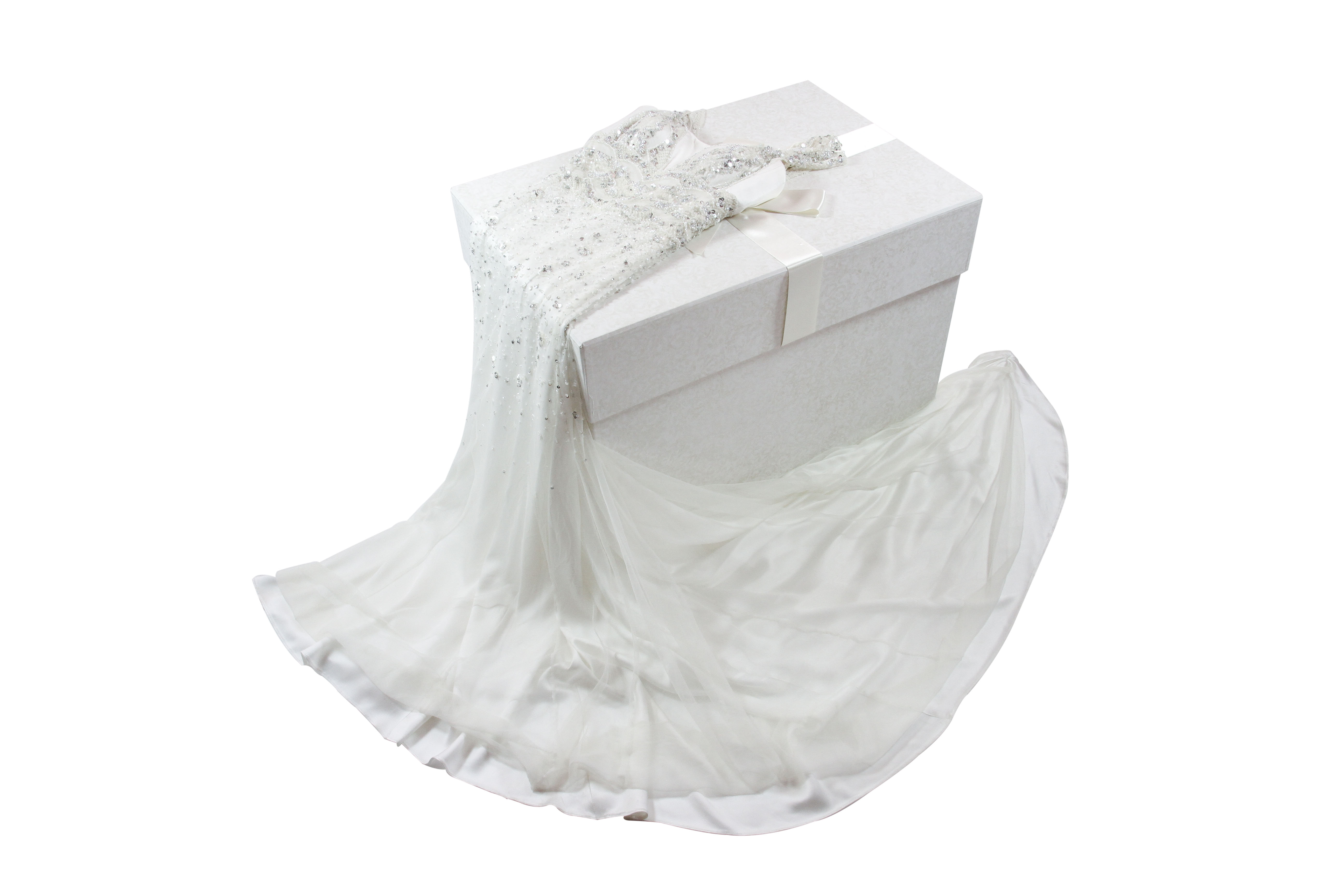 "I at this time knew of a Dry Cleaning Process called the Baptiste Process® which no other Dry Cleaner was using at the time because of the type of machine needed to operate this process. Unfortunately no UK manufacturer had such a machine or had even heard of the Baptiste Process® so I had to go to travel abroad to not only build a machine to my design, but also to explain the Baptiste Process® so as to make the machine computer literate."

"The machine was installed at our premises in the UK in 1996 and so the Baptiste Process® was born."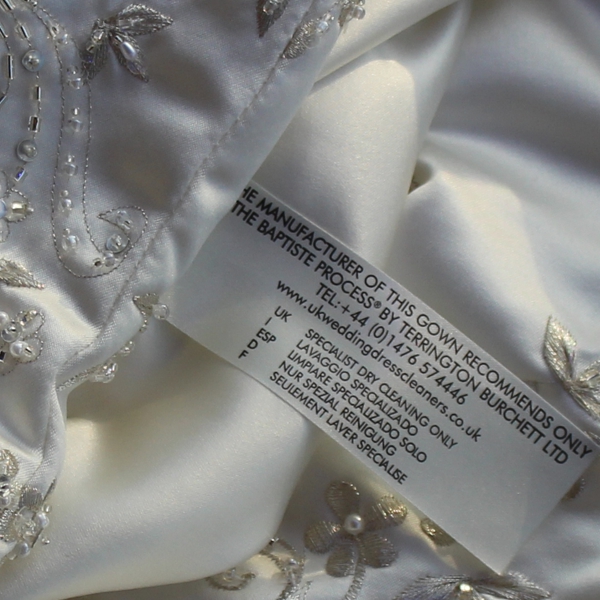 "For the next year or so tests were proven and manufacturers started to see results they had simply never seen before. All they had seen to this point were Gowns being returned to them with melted beads - the Dry Cleaner not knowing what to do simply blamed the Manufacturer for using the wrong Care Label, and rightly so the problem was with the Manufacturer."

"However, after seeing the results of the Baptiste Process® the Manufacturers asked if the Baptiste Process® could be named in their care label, sewn into Gowns. We sought legal advice on this and were told yes we could go ahead, but was also advised to register the Baptiste Process® as a process for the cleaning of Bridal Gowns and garments with special trim. This we did in 2001 and the Baptiste Process® began to grow."

"After many years of success with the Baptiste Process® and thousands upon thousands of Garments with the Baptiste Process® name sewn in to manufacturers garments and gowns, we now find other Dry Cleaners using the word Baptiste and Baptiste Process® in their marketing. But be wary - if you read their Dry Cleaning Process properly, they then claim to NOT to use the Baptiste Process® but if you carry on reading their content, they will probably also tell you they do not accept responsibility for beads, sequins, button, etc... which is rather strange as The Baptiste Process® was developed exactly for this type of trim".

"The Baptiste Process® is only available from Terrington Burchett - no other dry cleaning service or company uses this process."

David Burchett
Developer of the Baptiste Process® and founder of Terrington Burchett Ltd.
Here are just a few Designer names using the Baptiste Process® Care Label in their garments and wedding gowns:
Ian Stuart
Caroline Castigliano
Berketex Bride
Hilary Morgan
Hollywood Dreams
Mori Lee
Ronald Joyce
Eleni Bridal
Augusta Jones
Alan Hannah