Tarryn, June 2017
---
"Hi Emma and the Team, I received my dress back today and wanted to say thank you : ) It is so beautifully packaged. I love the box and ribbon.

You have been great throughout the process, right from placing my order to arranging my dress to be delivered back to me. I will certainly recommend you to all my friends who want to have their dresses cleaned and packed. Thanks again, Tarryn "
Heledd, April 2017
---
"I was extremely nervous, especially after multiple dry cleaners telling me that to clean my dress may melt the beading. Someone recommended this company to me, I researched it, I e-mailed them to ask if they were certain it wouldn't damage the beading, then I booked it. My dress was almost black at the bottom after walking round muddy grounds. The dress was collected, took roughly 10 weeks, and then I received a phone call to arrange delivery. I asked if it was clean, the lovely lady checked and said that they hadn't managed to get it all done. I asked if it was better than it was, she said she wasn't sure - I was a tad nervous again. Today, my dress was delivered, in a beautiful Champagne box with ribbon. I was too nervous so actually waited for my husband to come home! We opened it and my dress was packaged so incredibly beautifully. I took note of how it had been packaged, stripped back the careful layers to look at the bottom of my dress - the bit that was black. I searched for the stains they couldn't remove, and my god, their version of 'not succeeding in removing all stains' is amazing. The dress is spotless, beautiful, shiny like it was the day I bought it. There are (after much searching) some vague marks on the inside of the bottom but I REALLY had to search. Worth. Every. Penny. This company is incredible and I will be recommending them to everybody going forward. Thank you for giving me my dress back in such a beautiful storage box! I'll cherish it forever thanks to you x"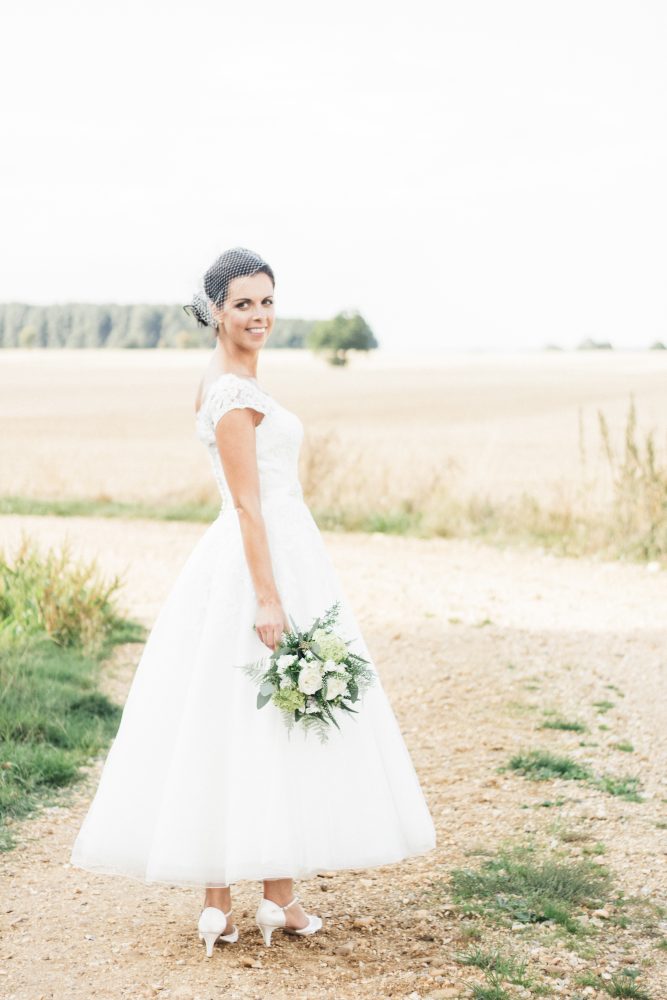 Jessica, April 2017
---
What a lovely surprise to receive my wedding gown today. Beautifully packed and I am delighted on how amazing and sparkly it looks, it bought a tear to my eye!

My wedding gown has been returned to me better than I ever could have imagined.

Massive thanks to the Terrington Burchett team for making the whole process stress free and your customer service throughout has been exceptional. I would highly recommend Terrington Burchett to future brides!
Alison, April 2017
---
I just wanted to thank you for the service you provided me, I absolutely love the gold wisteria-green box and the way in which you presented my beautiful wedding gown. It has been well worth the wait. You offer a fantastic service at such a reasonable price, and I will definitely be recommending you to others.

Thank you again,

Alison Leavers
Alexandra, March 2017
---
" I just wanted to thank you for the amazing job you have done with my wedding dress. The presentation box it was returned in is gorgeous, and how the dress is packaged is so neat and professional! I was planning on getting my dress out and wearing it again (for the memories!) but

it looks too beautiful in the box!

My whole experience with your company has been fantastic- from the initial contact to the end result, your team has made this such an easy process. I was genuinely getting emotional when I saw it again, so thank you again for returning my beautiful dress in such a fantastic way. Alexandra Hosking"

Love Heart Gold design
Michelle, March 2017
---
" Dear Emma,

My gown was returned to me today after cleaning. I wanted to let you know how thrilled I was with the service provided; my gown looks as good as new and was beautifully packaged and presented. Please pass on my thanks to your colleagues for restoring my gown. It surpassed my expectations! I will be delighted to use your service again in the future and will not hesitate to recommend it to everyone who'll listen! Thank you so very much. Kindest regards, Michelle Gibney "
Mrs Canty, November 2016
---
"I'd like to say a big thank you to you and the team at Terrington Burchett for the fantastic job you have done with my daughter's wedding dress. It carried the marks of a day well enjoyed with champagne, chocolate and general dirt, particularly around the hem, being in much evidence.

The dress has been returned in a spotless condition and is beautifully presented inside the extra large box you offer. Terrington Burchett has been an excellent company to deal with - very helpful, friendly and efficient and I certainly wouldn't hesitate in recommending your gown cleaning service to anyone."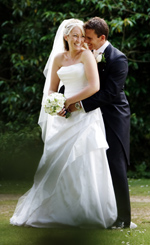 Vicky
---
Just a short note to say thank you. I've just finished unwrapping and gingerly re-wrapping my dress again having just received it back from you, it's so beautifully done. I wasn't sure if I was going to sell my dress after it was cleaned, and even though its probably still too stained to (we had a very good time!), the way you've presented it makes me want to treasure it forever. Even if my children, when we eventually have some, don't want to wear it themselves, you've just made it such a keepsake. Thank you so very much. Kindest Regards, Vicky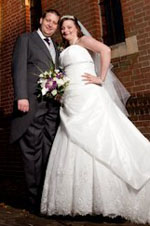 Mrs K Pyle
---
I just want to say THANK YOU to all your lovely team they have done an AMAZING job on my wedding dress cleaning its better than i ever wanted like brand new. I must say your customer service is BRILLIANT and I have highly recommended you to all my bride friends and any one i know and will keep doing so. Thanks again Mrs K Pyle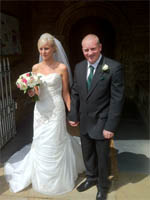 Clair Turner
---
To Terrington Burchett, I have recently received my wedding dress from being dry cleaned and I would like to thank you for what you have done. It has come back beautifully packaged and off course clean, I would certainly recommend you to my friends. Kind Regards Claire Turner
Mellissa Purves
---
Hi Emma, I have just received my gown back all lovely and clean! I just wanted to say thank you so much for your work and care in cleaning and packaging my gown - it looks beautiful and seeing it brought back so many memories! My only complaint is, that it looks so beautiful in the box that I won't want to get un-pack it and try it on occasionally! Thank you so much, Melissa
LP
---
Dear Emma, Well I don't know where to start? Thank you so much for everything! From your fabulous customer service, making me feel confident to leave my dress in your hands, replying to my dozens of emails, explaining the processes to me and talking honestly to me on the phone. But, more than anything THANK you and all at Terrington Burchett for making my wedding dress sparkle again. I cannot believe how amazingly clean it has come back, it honestly brought a tear to my eye when I got it out the box, it looks truly BEAUTIFUL! Oh another thank you for packing it up so incredibly beautifully- I didn't want to take it out of the box! I honestly cannot thank you enough, it is better than I could of ever imagined and I cannot wait to wear it now. So, Emma thank you so your exceptional services from start to finish, thank you to all at Terrington Burchett for making something that was incredibly difficult for me a plain sailing experience. I will most certainly be back to use you again once I have worn my gown! Thank you again,
Mrs Sainbury
---
Thank you so much for the beautiful job you have made on my daughter's wedding dress. You had cleaned it prior to the wedding. A wonderful service. After the big day it was very grubby, again you cleaned it and sent it back with your champagne service. Packed beautifully, so pleased. You make it so easy to send to you and your staff are so helpful.It is wonderful in this day and age to deal with such a professional company. Thank you so much.
Mr Force
---
"Hi, I have just received my dress back after having it cleaned and boxed in the Champagne box and just wanted to say how fantastic I think it looks! I was a bit anxious having it cleaned (I did get married 4 years ago!) as was unsure how well the service would be on stains so old, however, I am beyond pleased. My dress looks brand new and the way the corset is shaped makes my dress look as beautiful as ever! I will definitely be recommending your service to any brides to be. Many thanks again"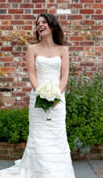 Mrs Birkett
---
"Hello, I just wanted to send you an email to say thank you for looking after my wedding dress and returning it looking like new. The bottom of the dress was very dirty and I had my reservations about all the marks coming out, but you have surpassed my expectations and my dress has come back like new. Someone obviously packed it up to be sent back to me with love and care and even took the time to do the fiddly buttons up down the back. Huge, huge thanks! Best wishes A very happy Mrs Gemma Birkett"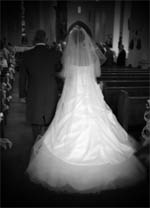 Mrs Gill
---
"Dear all at Terrington Burchett, I just wanted to write & thank you so very much for the brilliant job you did with my wedding gown!! I received it back today safe & sound and I must say the service has been beyond excellent, I couldn't be happier. The presentation box the dress came home in is absolutely beautiful and the way the dress has been packaged is so professional and neat... it looks amazing. The ladies I spoke with at the office were all very helpful and kind, plus the collection & re-delivery was smooth and hassle free. There were a lot of services advertised on the web but I'm so, so very glad that I came to you. I would recommend you to anyone. I did see your little tag in the box & I would be happy to pop a review/testimonial on Facebook but I'm afraid I don't use the service. If you have another way I can leave Terrington Burchett some good feedback please let me know & I'll be happy to do so. Service like yours deserves to commended!! Many, many thanks for all your help. Kindest regards, Kelly"